Your "go-to" bottled water delivery company…
locally owned and operated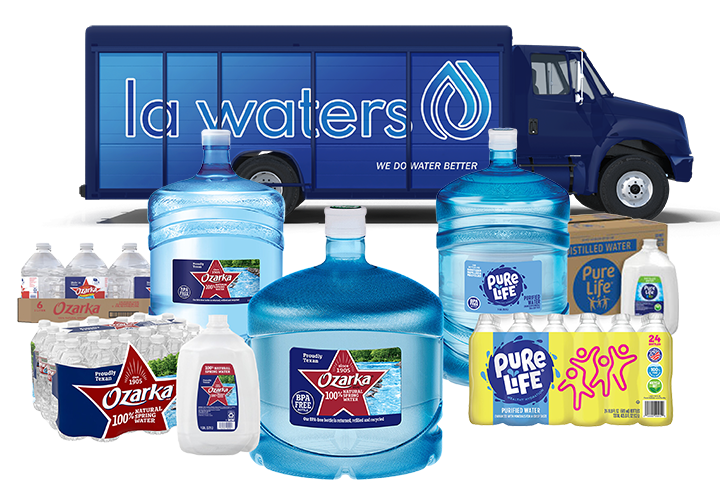 Welcome to LA Waters, your trusted source for home and office water delivery in New Orleans. We're a locally owned and operated business that's been providing high-quality water delivery services to residential and commercial customers in the area for many years. Our commitment to a diversity of premium quality products, exceptional customer service, and efficient delivery have made us the preferred choice for customers throughout the region because we do water better.
We're committed to providing our customers with the highest quality water delivery services in New Orleans. Whether you're looking for home water delivery, office water delivery, or emergency water delivery, we've got you covered.
friendly & efficient delivery
We also offer water cooler rentals for homes or businesses that prefer a more traditional water dispensing option. Our hot or cold water coolers are available in a range of sizes and styles to meet the unique needs of your business, and we offer rental plans that are flexible and affordable.
satisfying our customers' thirst for quality water and quality service
quality. service. delivery